Vector Collision Analysis has highly qualified members to assist you in your investigation.
Providing accident and incident reconstruction, 3D forensic animation and a variety of other services to the Mid Atlantic region.
PENNSYLVANIA • MARYLAND • DELAWARE • VIRGINIA • WEST VIRGINIA • SOUTH NEW JERSEY • EASTERN OHIO
See our Services page for more information.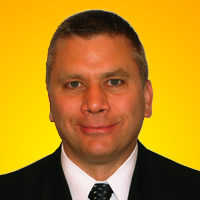 Greg Sullenberger
Senior Crash Reconstructionist
ACTAR #677

Greg is a fully accredited Traffic Collision Reconstructionist with 25 years of experience investigating traffic collisions, including over 20 years of full time law enforcement experience. His certifications are held from the leading training institutions and he is accredited by the Accreditation Commission for Traffic Accident Reconstruction, since 1995. He is a State and Federal Court qualified expert in the field of traffic crash reconstruction and qualified as an expert in Occupant Kinematics. Greg is published by the Society of Automotive Engineers in the area of pedestrian collision investigation.
Greg is trained in specialized reconstruction areas including pedestrian and bicycle, motorcycle and commercial vehicles, etc. He is a certified user of the CDR (black box) download equipment and certified to download commercial vehicle engine computers, including Detroit Diesel, Cummins, Caterpillar, Paccar, and International. Greg is a certified Pennsylvania State Vehicle Inspection Mechanic and a federally certified commercial vehicle inspector. Greg is also qualified to create crash animations.

Contact Greg Sullenberger

Greg Sullenberger CV